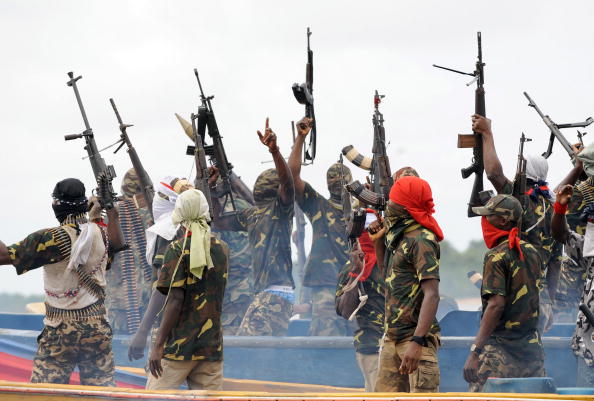 A new militant group, Ultimate Warriors of Niger Delta, has emerged with a threat to continue to attack oil and gas facilities across the Niger Delta region unless the Nigerian government agreed to award 60 per cent oil blocs, and
pipeline surveillance contracts to the people of the region.
The group, in a statement by its spokesperson,
Sibiri Taiowoh
, and obtained by
PUNCH
gave the government a two-week ultimatum to ensure that their demands were adequately met for a lasting ceasefire in the region.
"We are also behind the recent pipeline bombing in the Niger Delta region and I can assure you we will not stop until the EPZ project and the Maritime University are totally completed and start operations.
We want to be the ones to be safe guarding oil pipeline in our area so as to create more jobs for our people. We would resist any attempt to give surveillance contracts of pipeline in our backyard to foreigners. We want the pipeline jobs to be given to our indigenous people.
We also want 60 per cent of the oil blocs to be allocated to the Niger Deltans just as the Federal Government has also allocated 80 per cent to those who are not from the oil producing area and just as 50 per cent of the resource was used to develop the non-oil area when we were producing cocoa and groundnut as main economic resources, the same 50 percent should be use to develop the Niger Delta region because we are the ones suffering the brunt of oil pollution and degradation in the region," the statement added.
The group warned that failure to meet its demands, would warrant total shutting down of vital oil facilities including Chevron BOP, Okan Platform, MEREN Gas Gathering Compression Platform and Chevron Tank Farm.
#Team_NIS