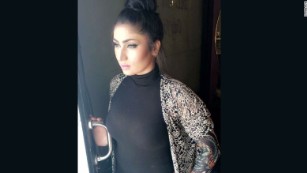 Baloch's posts were considered to be controversial in Pakistan.
The brother of Pakistani social media star, Qandeel Baloch, says he's proud he killed his sister, claiming he did it because "girls are born to stay home."
The 25 year-old Qandeel
was strangled Friday
at her family home in the city of Multan in the Pakistani province of Punjab. After going on the run, her brother was later arrested. In his confession video, he expresses no regret.
"I am proud of what I did. I drugged her first, then I killed her," Waseem Baloch says. "She was bringing dishonor to our family."
Qandeel rose to fame due to the sassy, and increasingly political, videos she posted on Facebook.
Her brother Waseem claims that having his friends share her pictures and video clips was "too much" for him and killing his sister was a better alternative than killing himself.
Both adored and reviled,Qandeel, who was buried Sunday, referred to herself as a "modern day feminist" and had nearly 750,000 followers on Facebook.
In one incident, Qandeel made headlines after posting selfies on her Instagram account
with Mufti Abdul Qavi
, a senior member of the clergy. According to Waseem, this particular controversy was "the end of it."
"I planned this after her scandal with the mufti and was waiting for the right time," he says.
Waseem goes on to remark that he thinks he will be remembered with pride and honor, and by bringing honor to his family he has earned his place "in heaven."
"Girls are born to stay home and follow traditions. My sister never did that," he says.
Qandeel's videos were not very different from the thousands of others shared by 20-something social media celebrities across the Internet. She pouted into the camera, discussed her hairstyles and shared cooing confessions about her celebrity crushes.
But in Pakistan, her flirty antics pushed the boundaries of what is acceptable.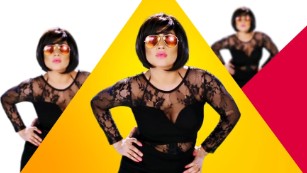 Baloch mocked her restrictions in a YouTube video called "Ban."
On the list of 145 countries featured in the World Economic Forum's 2015 Gender Gap Report, Pakistan is second to last with regards to gender disparity.
"There is no honor in honor killing, in fact there can be nothing more degrading than to engage in brutal murder and to refer to it as honor," he said in a press statement six months ago.
On the morning Qandeel was murdered, she shared a picture of herself staring defiantly into the camera, wearing a pair of leopard print pants and a black tank top.
"I will bounce back," she said, adding that she wanted to inspire women who have been "treated badly and dominated by society."